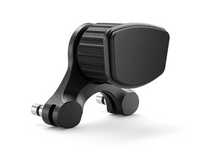 This item is currently out of stock. Check back soon or email us to get notified when it's back in stock!
Effortless Observation
Innovative accessories that are perfectly tailored to these binoculars enhance the functionality of your equipment. Apart from being user-friendly, harmonious design also plays a key role. Our accessories offer you all kinds of useful add-ons, allowing you to tailor your SWAROVSKI OPTIK binoculars to your personal needs.

FRP forehead rest for NL Pure
The forehead rest guarantees hours of observation comfort - ideal for maximum magnification. Suitable for all NL Pure binoculars.